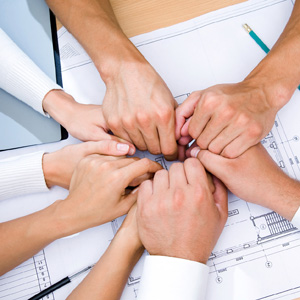 Contact
International Headquarters
Media address:
International RFID Business Association, Inc.
Harry P. Pappas
900 N. Orange St. Suite 195
Media, PA 19063, USA
Official address:
International RFID Business Association, Inc.
5 W. 37th. St. & 5th. Avenue, ninth floor
New York, NY 10018, USA
E-Mail: info@rfidba.org
The International RFID Business Association (RFIDba)
The International RFID Business Association (RFIDba), founded in 2004, is a not-for-profit, educational, vendor neutral, technology and frequency agnostic trade association dedicated to educating the end-user community who maybe interested in implementing RFID and RTLS technologies in their enterprise.
The RFIDba is a global community of not only end users who are key members but also a network of like-minded, industry professionals who are experts in the implementation of RFID and RTLS technologies in many vertical industries (Please see RFIDba Professional Services).
The RFIDba advocates a holistic and systems approach to all aspects of RFID and RTLS implementation including the use of associated, complimentary technologies and software that will aid the end user in the proper understanding, adoption and use of these technologies.
RFID and RTLS technologies include:
Passive RFID
BAP (Battery Assist Passive)
Active RFID
RTLS (Real Time Location Systems)
Rubee
NFC (Near Field Communications)
The RFIDba is not only about RFID and RTLS technologies, but it also supports and advocates the use of a number of other complementary technologies that will enable you to add additional value and receive a better Return on Investment (ROI) by combining one or more associated technologies along with RFID to solve your business problem.
The RFIDba recommends that you also learn about the following associated technologies:
Wi-Fi (Including 802.11 variants) incl. Bluetooth, WiMax
UWB (Ultra Wide Band)
SAW (Surface Acoustic Wave)
GPS
Smart Cards
Sensors, and all other Wireless Technologies
For simplicity we will refer to this class of technologies as RSW (RFID, Sensors and Wireless)
Vertical Industry Consortia
Another unique feature of the RFIDba that differentiates it from any other organizations is its many vertical industry consortia. These Consortia are subsidiary working groups of the RFIDba that are operated under the management, auspices and guidleines of the RFIDba parent organization. Consortia are focused on end users and industry professionals doing business together within a given vertical industry.
Just a few of the many Consortia that are operational now and ready for you to join:
Other interesting vertical and technologie consortia which are under development:
Aerospace and Defense RFID Consortium
RFID in Tires Consortium
Animal RFID Consortium
Rubee Consortium
Vision
Drive the adoption and successful implementation of RFID and RTLS technologies by end users through the active participation in our educational programs that are developed in partnership with academia, the end user community, technology developers, and standards bodies.
Increase the size of the global marketplace for RFID and RTLS technologies.
Encourage participation through our on-line, social networking communities, professional society, strategic industry partners, our government programs, and via our on-line and off-line educational programs where members of the RFIDba can network, learn, share and do business together in a professional business like environment.
Mission
The International RFID Business Association 's mission is to build a world wide trade association and a professional business community on and off the Internet. Our RFIDba community is comprised of subject matter experts, end users, system integrators, technology vendors, consultants, students, as well as any other interested parties.
We execute our mission via the following means:
Via our Vertical Industry Consortia
Via our Technology Consortia
Via our Regional Affiliates and Country Chapters
Via our on-line web portal
Via our on-line, social networking web sites
Via our strong partnerships with other vertical trade associations
Through our many educational events held at selected vertical industry conferences and trade shows around the world.
Through our publications
Through our industry surveys
Through your active participation
Operating Principles

The RFIDba is an international organization of industry professionals founded on the principle of mutual respect for all people of the world no matter what their country of origin, color of their skin, gender, religious beliefs or political views.
Harry P. Pappas, Co-Founder, President and CEO
Stephane Pique, Co-Founder and COO
Along with:
RFIDba Corporate Management
RFIDba Advisory Boards
RFIDba Professional Society
RFIDba Consortia Management and Boards
RFIDba regional Affiliates and Country Chapters