About us
The RFID in Fashion Apparel and Footwear Consortium (RFFC) is a subsidiary organization of The International RFID Business Association (RFIDba) and operates under its auspices, guidelines, governance, and by-laws.
The use of the RFID technology in the apparel market offers clear benefits from the initial manufacturing up to the end consumer.
The Consortium is an educationally focused, vendor neutral, technology and frequency agnostic, organization dedicated to promoting the use and adoption of RFID technologies in the Apparel and Footwear along the entire chain from manufacturing, logistics and distribution processes, and fashion companies until floor-point of sales.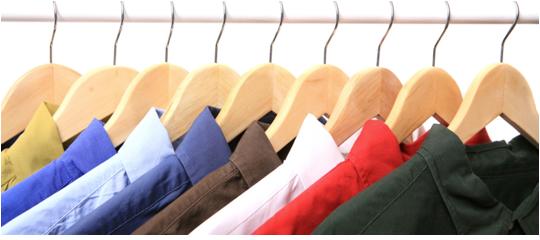 Individual membership in the RFFC is open to all professional Members of the fashion, apparel and footwear companies, industries, logistics and fashion brands.
The RFFC and the RFIDba operate under the fundamental principle of mutual respect for all people of the world no matter what their country of origin, color of their skin, gender, religious beliefs, or political views.
Membership in the RFFC is also open to:
Fashion firms, companies who own, operate, or manage in the apparel and fashion market
Garment manufacturing companies, including manufacturing for third parties
Technology and Manufacturing equipment vendors working in this industry under special corporate sustaining membership programs
Institutions, cooperators and other types of organizations related to apparel, fashion, shoes, complements, etc.
Educational and standards organizations related to these topics.
If you are affiliated with any of the above and are interested in joining the RFFC, please contact us now.
The "RFID in Fashion Apparel and Footwear Consortium" also includes those professionals who are from complementary technologies such as:
Barcode
EAS and antitheft products
Software and middleware
RFID labeling focused on garments
Logistics systems for apparel
GPS
The RFFC works in cooperation with the end user community, trade associations, academia, researchers, standards organizations, and government regulators for the overall benefit of the fashion and apparel market, their companies and affiliate industries.